Becoming a dentist is one of the best decisions I have made in my life. I love what I do!
I am glad to be able to help someone who is fearful have a positive experience. I am happy to offer sedation to calm the fears of patients so they feel peaceful coming to see me. I love that I am able to provide implants to patients and make it possible for them to eat comfortably and be confident and happy with their smile. I am pleased to make crowns and bridges, on the same day, so patients can leave the office with the procedure finished.
Most of all, I love that I am able to do these things, and so many more, right here in our town, so my fellow community members don't have to travel to access high-quality dental care!
~ Dr. Justin C. Porter
Justin Porter was born and raised in the nearby community of Safford, Arizona. After high school, he served a two-year mission in Chile for The Church of Jesus Christ of Latter Day Saints, where he became fluent in Spanish and strengthened his love of service to others.
When Justin returned from his service, he enrolled at Eastern Arizona College. He married his high-school sweetheart, Kristi, and they started their family. After finishing his associate's degree, Justin attended the University of Arizona, where he majored in biochemistry. It was during his undergraduate studies that Justin's journey to becoming a dentist began.
Following graduation in 2000, Justin was accepted to Marquette University School of Dentistry. He packed up his sweet wife, their two rambunctious young boys — Jace and Chance — and moved across the country to Wisconsin.
Dental school at Marquette University was quite an adventure. During his third year, he and Kristi welcomed their daughter, Maci, to their family! In 2004, Dr Porter graduaded with a Doctor of Dental Surgery.
The Southwest is dear to Dr. Porter and Kristi, so they loaded up their family and headed back to where their hearts were. They settled in Silver City. In 2005, Dr. Porter purchased the dental office from a wonderful dentist, Dr. Anton Anderson. Right after completing the purchase, Dr. Porter and Kristi completed their family with the arrival of their son, Lane. Their family complete and the dental office purchased – that is when Silver City Dental began.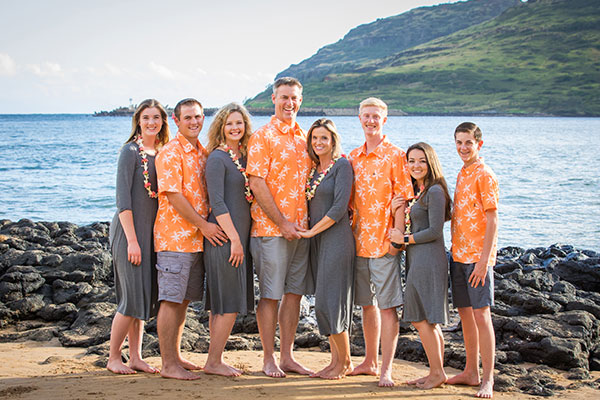 Fifteen years after arriving in Silver City, Dr. Porter gained two beautiful daughters-in-law — Whitney, who is married to Jace; and Shelby, who is married to Chance.
As a Dentist
Dr. Porter is an upstanding member of the community. He is also an active member of the
American Dental Association
New Mexico Dental Association
Academy of General Dentistry
American Academy of Implant Dentistry
Through these organizations, Dr. Porter has access to the latest research and newest developments in dentistry. He avidly seeks out continuing educational opportunities in order to stay current on innovative dental procedures. For his patients, this means up-to-date and high-tech dentistry, provided close to home by a doctor and team who are part of the community.
As well as his deep commitment to honesty and integrity, Dr. Porter is proud of the high-quality dentistry his office provides. He and his staff are dedicated to ensuring relationship-based care and the comfort of his patients.
You can expect nothing but the best, most conscientious dentistry from Dr. Porter. He offers a caring, gentle, and comprehensive approach to oral health that focuses on conservative and preventive solutions.
His goal is to improve the longevity of your teeth, provide you a smile you love, and help you to lead a full, happy, and healthy life. Dr. Porter truly enjoys serving you and is honored by the trust you place in him.